News
Sep-27-2022
Blockade by communities prevents containment and recovery works of crude oil and initial cleaning in the Cuninico River
Petroperú asks residents to allow the entry of workers to continue with the cleaning work in the impact zone of the environmental contingency of kilometer 42 of the ONP and with solidarity support actions with water, food and health activities.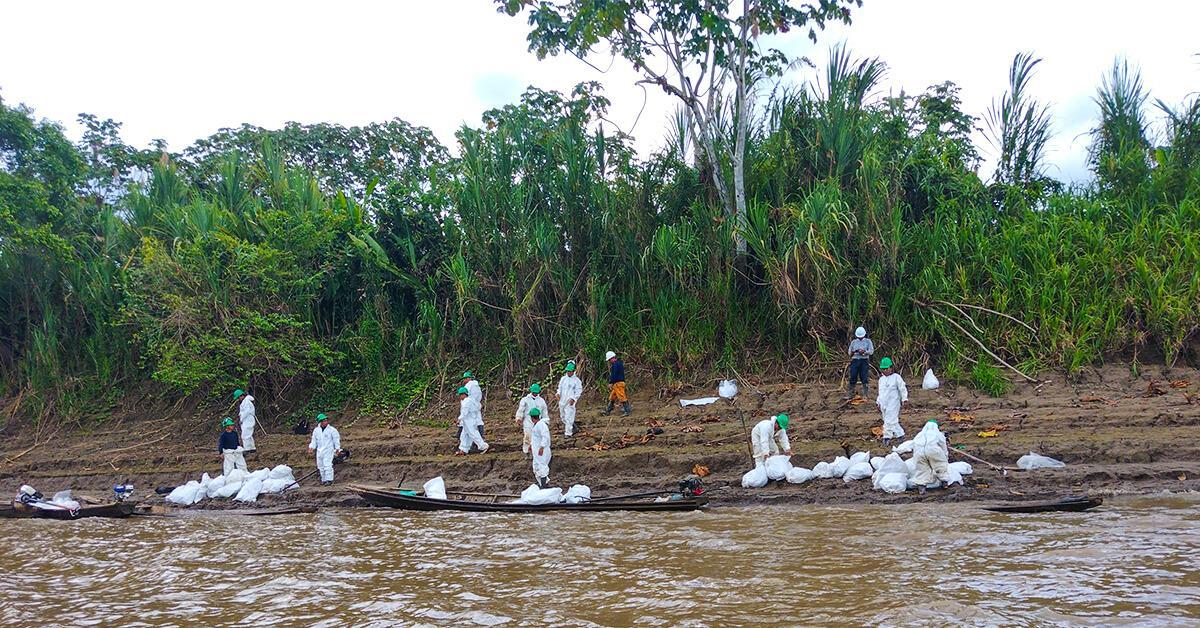 Despite the efforts of Petroperú to continue with the work of containment and recovery of hydrocarbons and initial cleaning in the impact zone of the environmental contingency of kilometer 42 of Section I of the North Peruvian Pipeline (ONP), caused by an intentional cut by third parties. These actions have not been able to continue due to the impediment of the Cuninico community to free transit on the Cuninico and Marañón rivers.
Petroperú, with the support of companies with experience in controlling spills in bodies of water, has made significant progress with the initial cleanup on the banks of the Marañón River. However, the same has not happened in the Cuninico River, due to the force measure that prevents the entry of personnel and equipment to continue with the scheduled work.
Faced with this situation, Petroperú has sought to resume dialogue with the authorities and community leaders; However, until now the blockade of the river continues, a situation that has been reported to the supervisory entities, since it affects the action plans established for these environmental events known by the competent authorities and harms the well-being of the communities and the quality of related ecosystems.
Solidarity aid
In a solidarity and preventive manner, Petroperú has fulfilled the first delivery of food and water boxes for the 272 families of Cuninico and will continue with the other identified communities.
However, due to this blockade of the river, the delivery of food and water that travel by river is also affected, as well as actions related to health, such as the collection of water samples on the banks of nine communities. and the displacement of a brigade of health professionals to carry out medical campaigns and deliver medicines, activities that Petroperú managed before the Loreto Regional Health Management.
Petroperú reiterates the call to the population of Cuninico and to the authorities that abide by the force measure, so that they allow the workers to enter and continue with the work that helps restore the environment to its usual conditions and continue to support the communities in solidarity. affected populations and communities.