News
Mar-20-2023
Petroperú and social actors from the Loreto region hold a dialogue for the benefit of the communities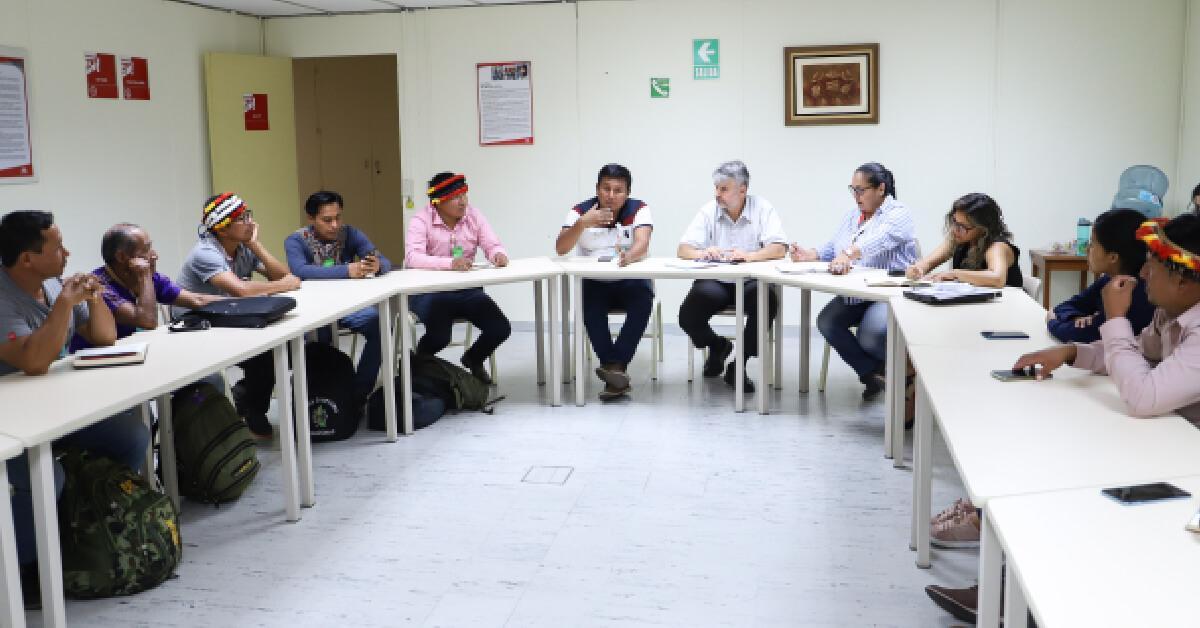 Continuing its relations work with the population close to its operations, Petroperú met on March 15 and 17 with the leaders of the Chapis, Atahualpa and Santa Rosa native communities and the Orpicam, Orpisem, Fenara, Orpasy and Shapishiwiag organizations, belonging to the Manseriche district, near the facilities of the North Peruvian Pipeline in Loreto, during their recent visit to Lima.
The meetings saw the participation of the leaders of the Santa Rosa communities, the mayor of Manseriche, Wagner Musoline, as well as representatives of the municipality of Datem del Marañón and officials from the Presidency of the Council of Ministers (PCM), the Ministry of Energy and Mines (Minem) and Petroperu.
Several requests were discussed, which will be presented in the documents that will be signed with the District Municipality of Manseriche, in the presence of the population, in the town of Saramiriza.
Among the main requests that will be brought to the table is the progressive construction of 75 fish farms, the reforestation project and the ratification of the fish nurseries program in Santa Rosa. Likewise, coordination with government entities to obtain scholarships for technical studies for young people in the community, within the framework of the scope of the regulations in force in the country.
Likewise, the company maintains its willingness and commitment to comply with the agreement signed in March 2021 with the Fenara and Orpicam federations for the construction of communal premises.
In this way, at Petroperú we are committed to constant, honest and transparent dialogue both with the leaders and with the populations close to their areas of influence, in order to support the development of activities that lead to the strengthening of local capacities, within the framework of the Company's Social Management Policy.