News
May-25-2023
Petroperú contained a crude oil leak caused by an attack on the Pipeline in the Amazon region
Nine days after the event occurred, the Tunduza community authorized entry into its territory to carry out first tasks. So far in 2023, the ONP has suffered four attacks verified by the competent authorities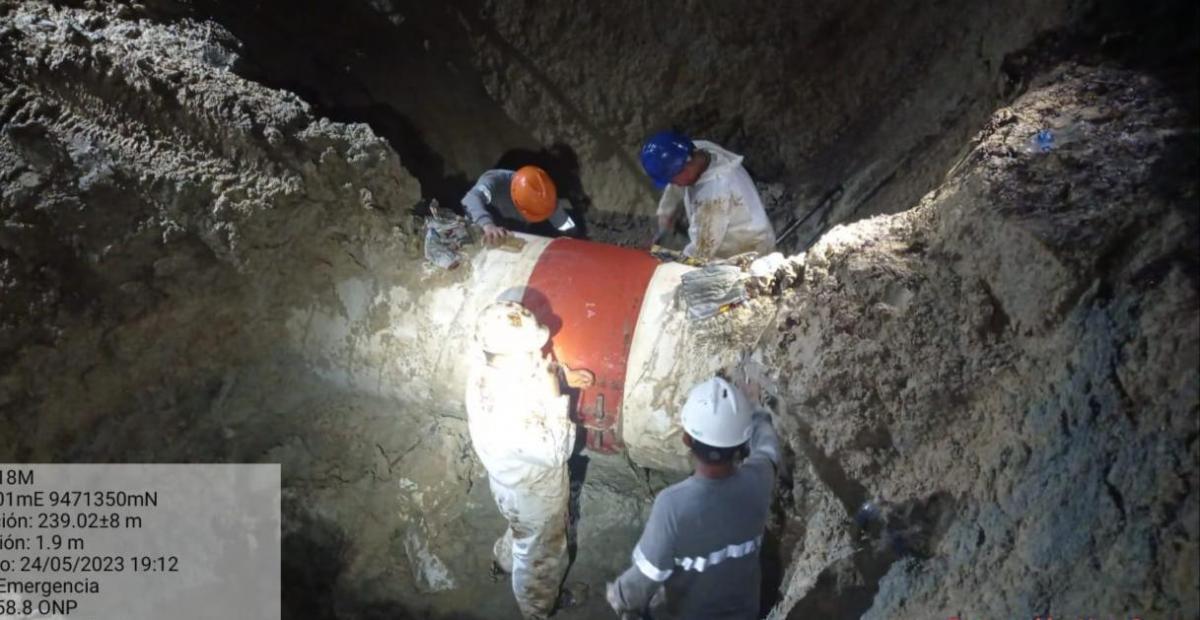 Petroperú contained the crude oil leak by installing a bolted metal clip on the hole that unidentified third parties made at kilometer 358+835 of the North Peruvian Pipeline (ONP), in the Nieva district, Condorcanqui province, Amazonas region.
It was possible to carry out these works after nine days of insistent dialogue with the leaders and residents of the Tunduza community, who opposed the admission of company personnel to carry out the first response tasks and attend to the contingency.
Yesterday, personnel from the Environmental Assessment and Enforcement Agency (OEFA), the Peruvian National Police and the Public Ministry were able to verify the circular hole half an inch in diameter that caused the crude oil leak, which was presumably made with a drill. Also, before placing the clip, it was verified that the rest of the pipe is in good condition.
Petroperú calls for an end to these attacks on the ONP, which not only have an impact on the environment but also on the communities and their surroundings. Likewise, it requests speed from the authorities in the investigation processes to find those responsible for these criminal acts that attempt against this Critical National Asset, which must be protected to guarantee a safe and sustained operation of the transportation of hydrocarbons.
In recent years, the ONP has suffered a series of attacks by third parties not yet identified. With this, there have already been four attacks registered in Section II of the ONP so far in 2013. The three previous ones were intentional cuts made by third parties in the areas near kilometers 390+210, 399+861 and 400+818, which is the reason why Petroperú requested the authorities to ensure the integrity of this National Critical Asset.