News
Oct-03-2022
Petroperú promotes musical learning in schoolchildren from Villa El Salvador
Training contributes to the development of artistic skills and promotes culture.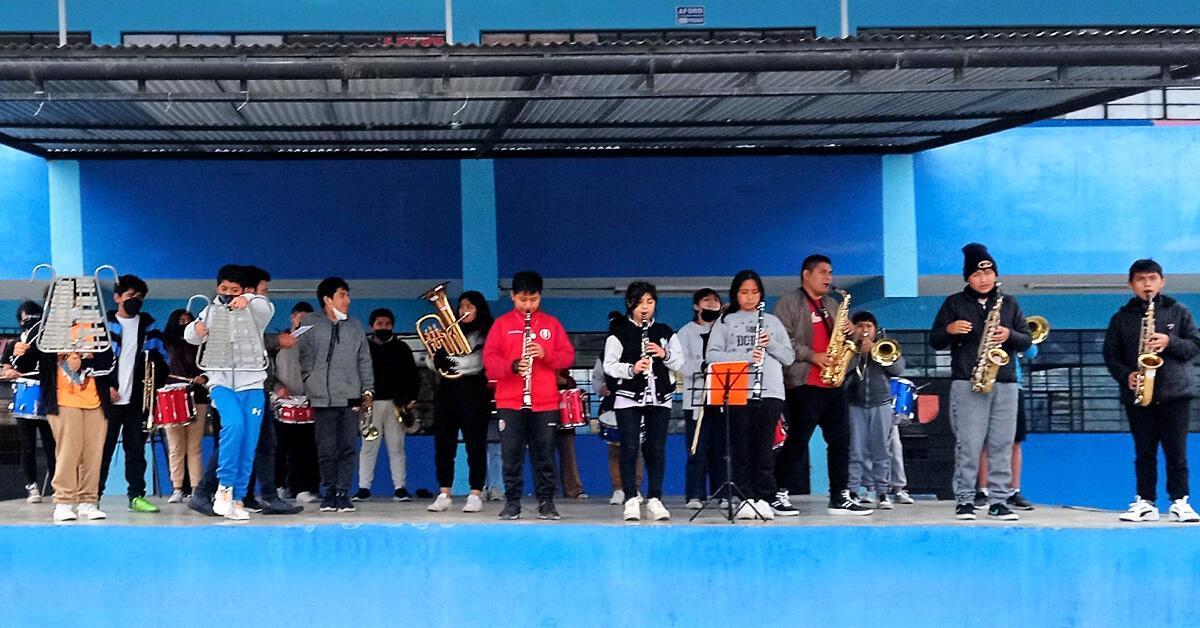 Fifty high school students from the Elías Aguirre, Max Uhle, Jesús de Nazareth, Las Palmeras and Peruano Canadiense educational institutions in Villa El Salvador (VES), near the Conchán Refinery in Petroperú, are participating in the "School Band Program" that the company has launched in order to contribute to their musical training, improve their talents and encourage their taste for art.
The students, who began their training with virtual classes due to the pandemic, now receive in-person classes on Saturdays at the Elías Aguirre educational institution in VES, where they practice everything related to rhythms and group synchrony as preparation for the presentation that will take place this October.
It should be noted that the students have shown great progress in their training, despite not having previous experience, thanks to their discipline and the good teamwork shown. In this way, they can already establish themselves as an outstanding school musical band.
This initiative, which Petroperú has been carrying out for four years, has encouraged interest in music, promoting, at the same time, healthy recreation that contributes to developing the artistic skills of young people who live near our area of influence.