Description
Consists of the construction of a Sales Plant, with a storage capacity of 111 MB which will then be extended to 167 MB in a second stage, for the dispatch of Diesel B5 and gasoline.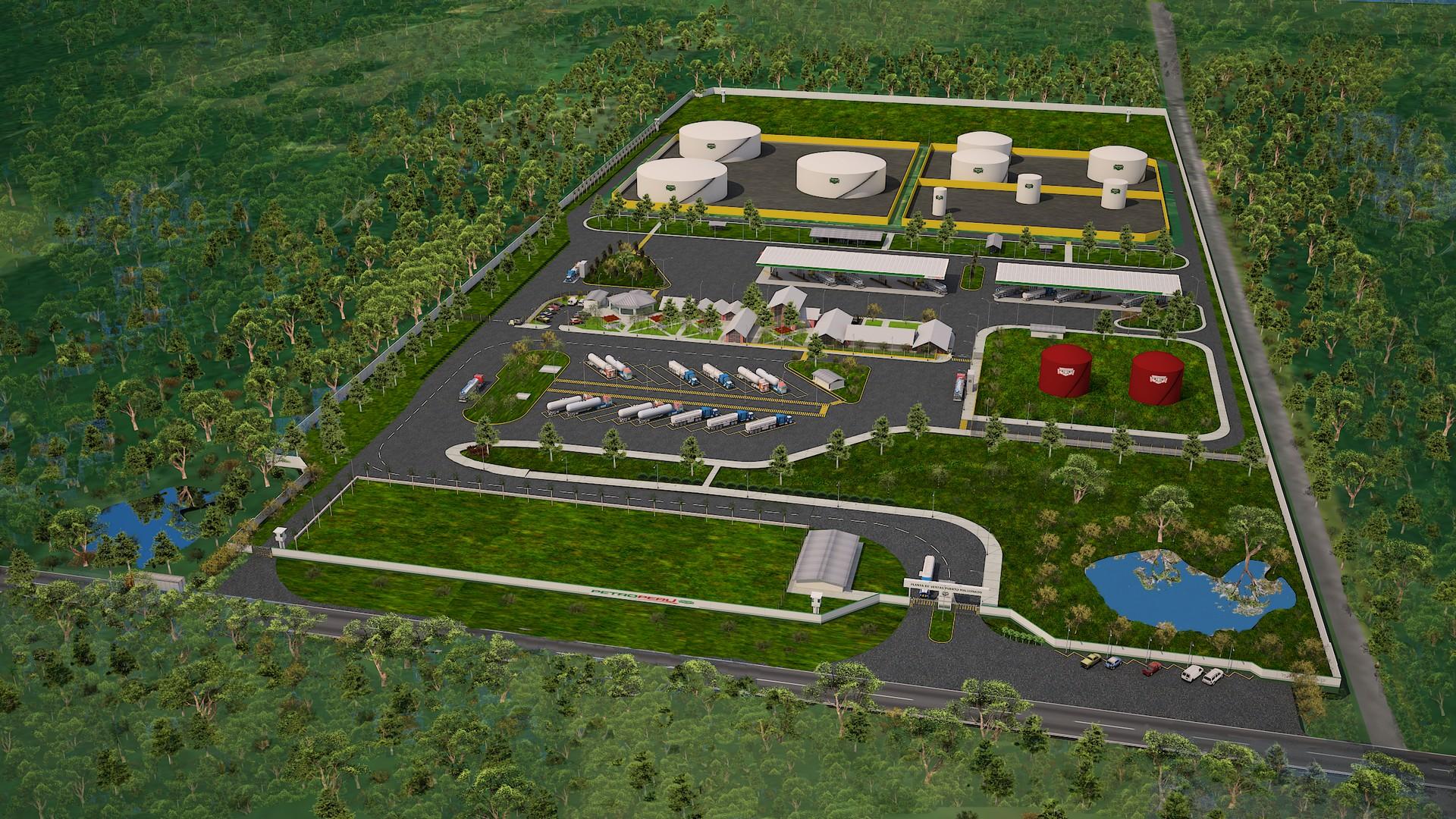 Components
Civil and sanitary works.
Metalworking works.
Fire-fighting system.
Equipment for dispatch islands.
Furniture and office equipment.
Financing sources: Resources of PETROPERU S.A.
Activities
Thousands of soles
% Physical progress2/
Total investment1/
Exec.
Jan - Jun 2018
Budget 2018
Accumulated
Exec.
2018
Budget
2018
Accum.
Exec.

Engineering and prior works

1,192

80

100

1,175

-

-

-

Terrain

733

-

-

733

-

-

-

Materials, equipment and works

13,414

-

2,142

-

-

-

-

Total

15,339

80

2,242

1,908

-

-

-
1/ Investment amount under review
2/ The physical progress report of the project is updated, according to its reevaluation.
Current situation as of 03.31.2021
The Procurement and Construction service is under the care of the contractor Tecnitanques, whose progress was affected by the rainy period in the months of January and February 2021. Currently, the placement of bottom plates for the tanks, the construction of dispatch islands and watertight areas.
The supervision is under the care of the company GMI S.A.
Use of the right of way to access the plant under review and approval by PROVIAS (95% progress). There is a Favorable Technical Report (FTR) approved by OSINERGMIN with Resolution No. 202-2019-OS-DSHL, of 12.11.2019.