Description
Consists of the construction of a Sales Plant, with a storage capacity of 111 MB which will then be extended to 167 MB in a second stage, for the dispatch of Diesel B5 and gasoline.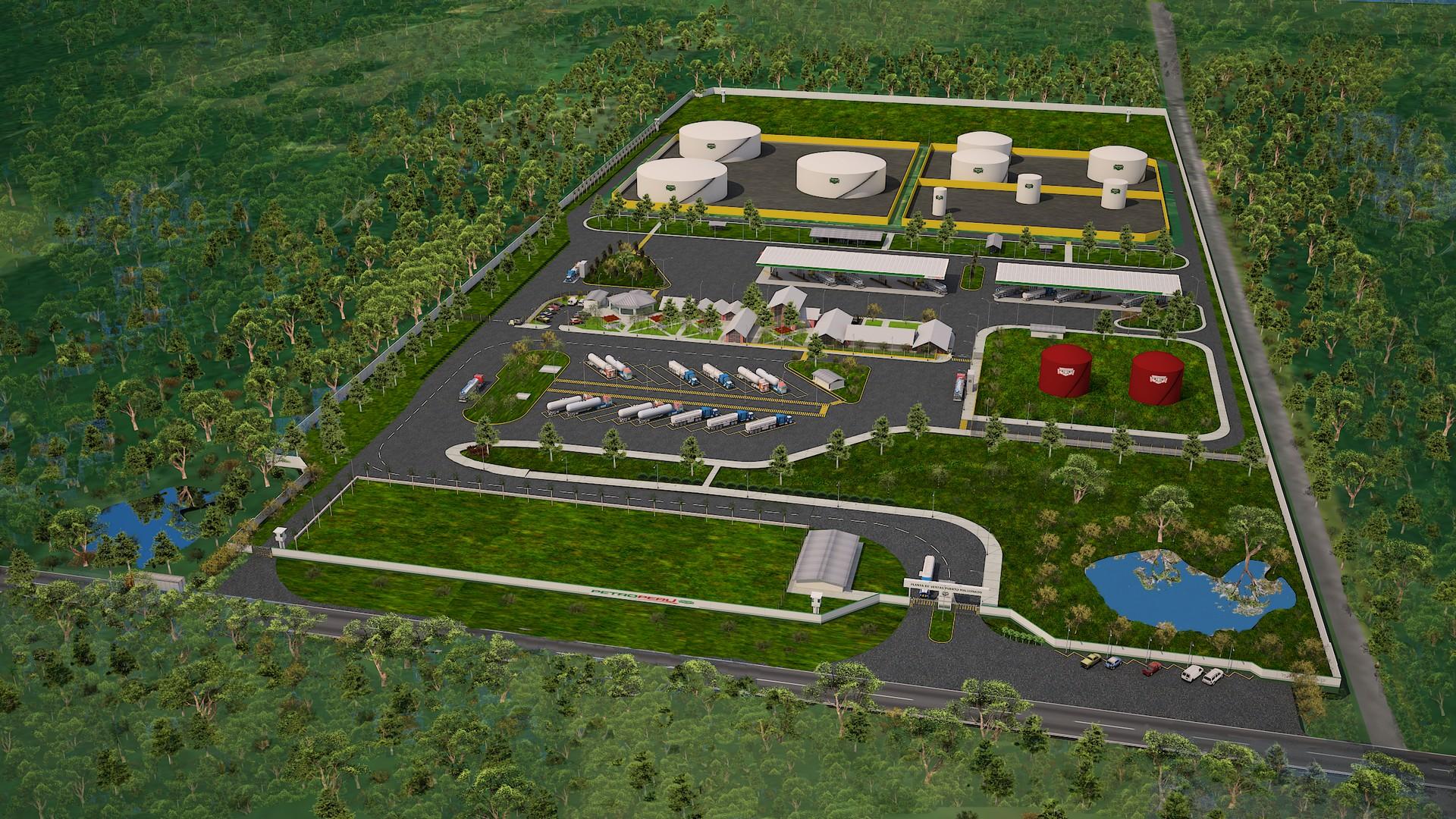 Components
Civil and sanitary works.
Metalworking works.
Fire-fighting system.
Equipment for dispatch islands.
Furniture and office equipment.
Financing sources: Resources of PETROPERU S.A.
Physical and financial progress
Activities
Thousands of soles
% Physical progress2/
Total investment1/
Exec.
Jan - Jun 2018
Budget 2018
Accumulated
Exec.
2018
Budget
2018
Accum.
Exec.

Engineering and prior works

1,192

80

100

1,175

-

-

-

Terrain

733

-

-

733

-

-

-

Materials, equipment and works

13,414

-

2,142

-

-

-

-

Total

15,339

80

2,242

1,908

-

-

-
1/ Investment amount under review
2/ The physical progress report of the project is updated, according to its reevaluation.
Current Situation
The project is in the process of revaluation taking into account the new scope of the current legal provision of the average stock required in the area of influence (Resolution No. 2743-016-OS-DSHl issued by OSINERMING on 16.03.16).
Currently, the detailed engineering of the project is being developed by the NOOVI S.A.C. contractor, which will allow the amount of updated investment of the project to be determined with a greater degree of precision.